Welcome to McLoughlin

Middle
School Athletics
Athletic Director
: Gregg Huisingh
Phone
: (509) 547-4542 Ext. 4541
Online registration for the fall of 2014 - open now! (
See the registration page or just scroll down.)
Practice schedules: Football practice starts on Aug. 20th from 3 pm to 4:45 pm (earlier starting time will follow). Volleyball will begin for 8th graders on Aug. 25th and 26th from 4 pm - 6 pm while 7th graders will be Aug. 27th and 28th from 2:30 pm to 4:45 pm. Soccer and Cross Country begin on Aug. 25th from 3 pm to 4:45 pm. Please pick up your child by 5 pm.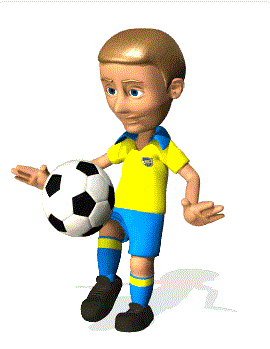 Soccer players: New this fall . . . McLoughlin will have separate boys and girls teams. Those Tri-City middle schools who offer soccer have decided to make a concerted effort to split up the teams and see if we can draw more participation from our student-athletes.
The McLoughlin Panthers have a proud tradition of creating strong and talented athletic teams. Our coaching staff strives to motivate athletes to excel in sportsmanship, teamwork and individual skill development. The athletic department would like to invite each student to participate in at least one sport while attending McLoughlin because those students who are involved are likely to be more successful in all areas.
Above all, we strive for excellence in all we do. Our athletic endeavors demonstrate our commitment toward that goal.
McLoughlin athletics registration process is now online!
McLoughlin's athletic registration process is now online through a partner company, Family ID. You may now complete all paperwork on the website. The only parts you will have to do outside of our online process are 1) turn in a paper copy of your son/daughter's physical exam (good for 24 months) to Mr. Huisingh in the Athletics Office and 2) pay your son's/daughter's ASB fee ($15) at our school office after August 13th.
To register online now for McLoughlin fall sports 2014, go to the link below.

Below, in blue, is the link to the sports physical form. The physician will fill it out during the physical exam.
Intramurals are coming to McLoughlin!
We are nearing the beginning of our intramural program for volleyball. It will eventually affect boys basketball and girls basketball as well due to our enormous turnouts in these sports. The implications of intramurals in these sports are:
1) There will be only one "A" and one "B" school team.

These teams will hold practice in the mornings at 6 a.m. every day.
2) All student-athletes who do not make an A or B team will be invited to be involved in our intramural program after school. Student-athletes do not need to tryout for a team to be a part of our intramural program.
3) All intramural athletes will still be trained by coaches after school and will be put on teams. However, they will compete against other intramural teams from our program in lieu of traveling to other schools.
4) We are committed to developing student-athletes with a quality program whether on a school team or in our intramural program.
General Schedule of Athletic Events
(based on most recent information and is subject to change)
| | | | |
| --- | --- | --- | --- |
| Fall | Winter 1 | Winter 2 | Spring |
| Football | Boys Basketball | Girls Basketball | Track & Field |
| Soccer | Dance | Wrestling | Baseball |
| Cross country | Bowling | | Softball |
| Volleyball | | | Tennis |
| | | | |
| Starting Dates: | Starting Date: | Starting Date: | Starting Date: |
| FB - Aug. 20, 2014 | Oct. 27, 2014 | Jan. 5, 2015 | Mar. 9, 2015 |
| Others - Aug. 25 | | | |
All contests begin at 4 pm.
Links:
Tri-Cities Middle School Athletic Association
Directions to Middle School (TCMSAA)

Attachments: