Welcome to McLoughlin

Middle
School Athletics

Athletic Director
: Gregg Huisingh
Phone
: (509) 547-4542 Ext. 4541
Online registration is available for 2015-16. You may access it using the button below or go straight to FamilyID's webpage if you have previously registered.
ASBs for the 2015-16 school year may be purchased in mid-August. Please call prior to coming in to the main office to make sure the secretaries are in.
$5 Physicals!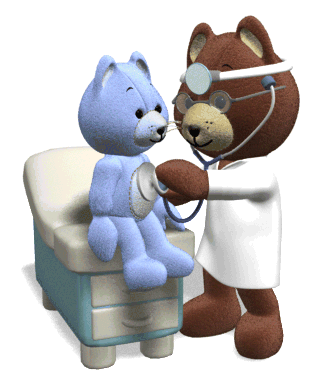 Please take advantage of Trios offer of $5 on June 13th. See below.
McLoughlin has a proud tradition of developing strong athletic programs. Our coaching staff strives to mold and motivate athletes to excel in sportsmanship, discipline, teamwork and individual skill development. The athletic department would like to invite each student to participate in at least one sport while attending McLoughlin because those students who are involved are likely to be more successful in all areas.
We strive for excellence in all we do. We believe our athletic endeavors demonstrate that commitment to excellence.
McLoughlin athletics registration process is online!
McLoughlin's athletic registration process is online through a partner company, Family ID.
The only items you will have to take care of outside of our online process are 1) turn in a paper copy of your son/daughter's physical exam (good for 24 months) to Mr. Huisingh in the Athletics Office and 2) pay your son's/daughter's ASB fee ($15) at our school office prior to the beginning of the sport.
To register online now, go to the link below.

Below, in blue, is the link to the sports physical form. The physician will fill it out during the physical exam.
Mac Athletic Club (M.A.C.)
1) There will only be one "A" and one "B" school team in volleyball and basketball.

These teams will hold practice in the mornings at 6 a.m. daily.
2) All student-athletes who do not make an A or B team will be invited to be involved in our M.A.C. program after school. Student-athletes do not need to tryout for a team to be a part of this program.
3) All M.A.C. athletes will still be trained by coaches after school and will be put on teams. They will compete against other M.A.C. teams from our program in lieu of traveling to other schools.
4) We are committed to developing student-athletes with a quality program whether on a school team or in our M.A.C. program.
General Schedule of Athletic Events
(based on most recent information and is subject to change)
| | | | |
| --- | --- | --- | --- |
| Fall | Winter 1 | Winter 2 | Spring |
| Football | Boys Basketball | Girls Basketball | Track & Field |
| Soccer | Dance | Wrestling | Baseball |
| Cross country | Bowling | | Softball |
| Volleyball | | | Tennis |
| | | | |
| Starting Dates: | Starting Date: | Starting Date: | Starting Date: |
| FB - Aug. 19, 2014 | Oct. 19, 2014 | Jan. 4, 2015 | Mar. 8, 2015 |
| Others - Aug. 24 | | | |
All contests begin at 4 pm.
Links:
Tri-Cities Middle School Athletic Association
Directions to Middle School (TCMSAA)

Attachments: